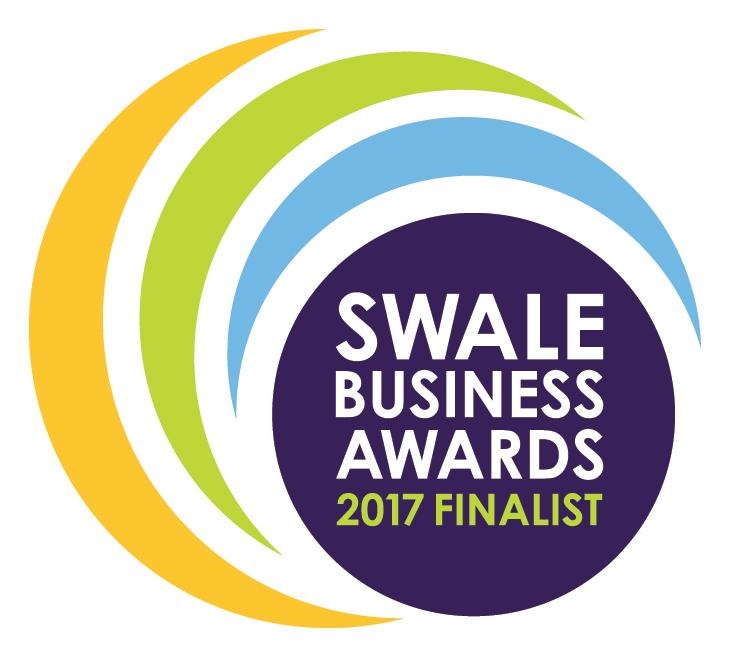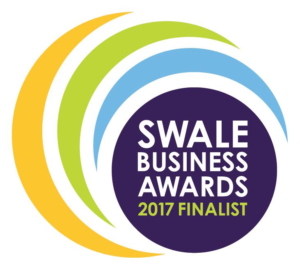 In 2017 TJ's E-Cigarettes was Nominated for the Swale Business awards .
You can view this write up at http://www.swalebusinessawards.co.uk
"Operating for three years now, TJ's E Cigarettes has become a retail powerhouse throughout Kent, with nine stores spread across the county. Starting out on Sheppey, the business has just opened a ninth location on Sittingbourne High Street.
E Cigarettes is a challenging sector to work in as, due to this being a relatively new product, new laws and restrictions are constantly being enforced. That hasn't deterred Company Director Terry Utting, who has managed to run a profitable retail business in a challenging economic climate.
Terry discussed why he felt that his business was thriving: "We have found more and more of the public are turning towards E Cigarettes in replacement of cigarettes each month and our loyal customers keep coming back for their favourite juices and to try our new lines. It has become such a popular trend that the market has tripled in last 18 months alone. The key elements to this seem to be the market being flooded with new and interesting products and the confirmation that it is a healthier and safer alternative to smoking, with recent studies showing E Cigarettes to be up to 95% safer."
As the company continues to grow they are recruiting more and more – and currently have 23 members of staff working for them. Terry feels that the key to recruiting has been word of mouth and trusting his staff to make the right choices; allowing them to recommend people they feel will make the company run more efficiently.
When asked why he felt his business should be recognised at the 2017 Swale Business Awards, Terry replied: "Our business stands out due to our brand recognition, our reputation, our knowledge of the industry, our staff and our ability to get exclusive products directly to our customers. Compared to our competitors we are now the second-biggest UK E Cigarette chain and we cover a vast area of South East England. I think our business is not only flourishing but it is also having a positive impact because it is helping people to stop smoking cigarettes and therefore is taking pressure off of the NHS."
We was unable to attend the awards but did become a finalist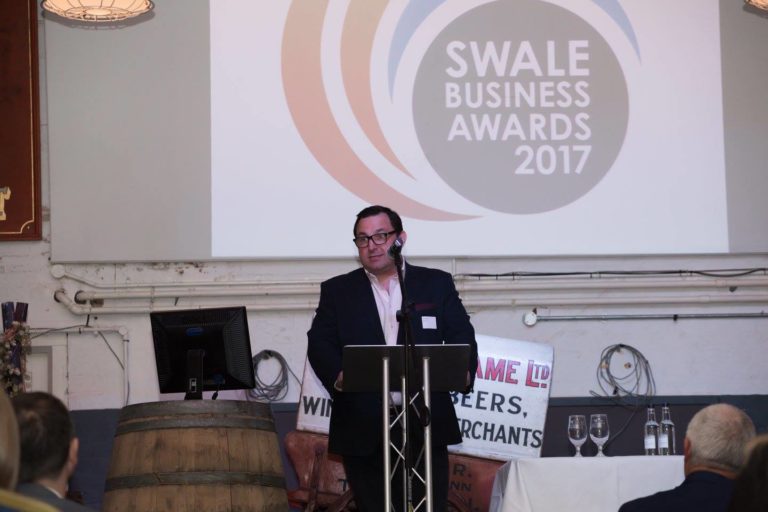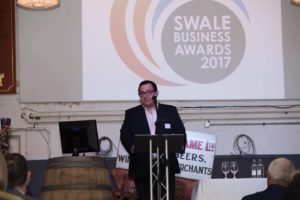 Photo credit: https://www.facebook.com/SwaleBusinessAwards